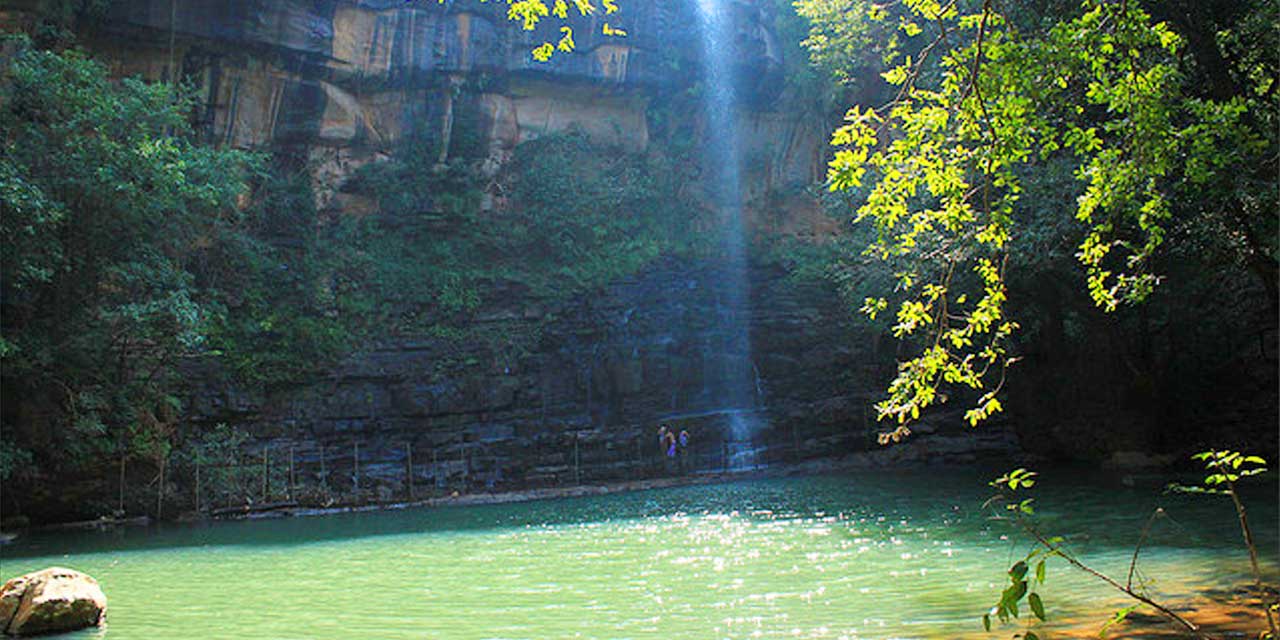 Mallela Theertham Waterfalls Srisailam Entry Fee
10 per person
20 for Car Parking
Mallela Theertham Waterfalls Srisailam Phone
N/A
---
Rating:
| 4/5 stars
Based on total 54 reviews
Mallela Theertham Waterfalls Srisailam Address: Nallamala Forest, Mahabubnagar, Telangana, 509001, India
---
Srisailam a well known pilgrimage town located about 232 km from Hyderabad in Andhra Pradesh houses so many popular tourist destinations. Mallela Theertham is a wonderful waterfall situated close to Srisailam. This fall is about 58 km from Srisailam. This fall located amidst the cool dense forest of Nallamala is a perfect getaway from the crowd and pollution of city life. The second longest river in the country, River Krishna, flows through this forest.
To reach this waterfall situated in the middle of dense forest one has to take 350 steps down. For those interested in adventure tourism and wildlife this is a perfect spot. A walk through the forest enjoying the lush greenery of nature and clean fresh air is a refreshing experience. This serene fall totally worth the effort. One of the advantage of this fall is that one can go underneath and enjoy the cool water in the Mallela Theertham.
The water in this fall is believed to be holy water. The belief is that many sages performed penances in this fall for Lord Siva and himself appeared before many devotees. The water comes from a small rivulet flows through the forest to meet River Krishna. The perfect time to visit this falls are from October to February. During this time happens the best flow.
Image Gallery of Mallela Theertham Waterfalls Srisailam, India
Summer and rainy season are not a good time to visit the falls. The roads become muddy during rainy season and is very difficult to drive. Tigers come here for water during the summer. For a memorable trip to this serene waterfall Holidays DNA is there to help you.
Location Map for Mallela Theertham Waterfalls Srisailam